Volunteers are the heartbeat of Second Harvest
Volunteers are the fuel that power our food distribution programs. Volunteers help us by sorting, packing and distributing food to neighbors in need through our network of more than 200 partners agencies and programs. By donating a few hours of your time, you'll help us provide food to the 85,000 people we currently serve each month.
Packing and sorting dry goods, and produce. Sweeping and cleaning sort room floor and tables. Stacking and re-stacking produce and dry goods. Dumping spoiled produce.
Two Saturdays a month we offer weekend food sorts at our Watsonville warehouse. You'll sort fresh produce and dry goods, and help pack 2,400 bags and boxes of food for our partner agencies and clients.
Community Food Distributions
Did you know that Second Harvest directly operates over 100 food distributions throughout the community, each month? Volunteers are needed to assist at small monthly or bi-weekly distributions throughout the community. For current opportunities:
Help us keep our facility safe, clean, and working properly! Facilities volunteers perform routine cleaning and light maintenance activities throughout our warehouse and grounds. For current opportunities: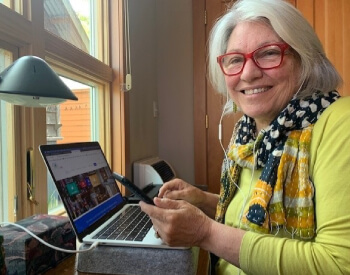 Volunteer for the food bank from the comfort of your home! We have a wide variety of remote opportunities: from data entry work, to making 'thank you' phone calls to donors, to special projects like writing cards. For current opportunities:
Group Volunteer Opportunities
Second Harvest can provide a variety of customized group volunteer activities for your organization. Whether it's corporate team-building, school field trips, or your church's community service day – we can create a volunteer opportunity that's right for you. Groups of 15 or more can make a group reservation by filling out the request form below.