Need Food? | ¿Necesita Alimentos?
 Call the Second Harvest Community Food Hotline or email

[email protected]
8am – 4pm Monday-Friday | lunes a viernes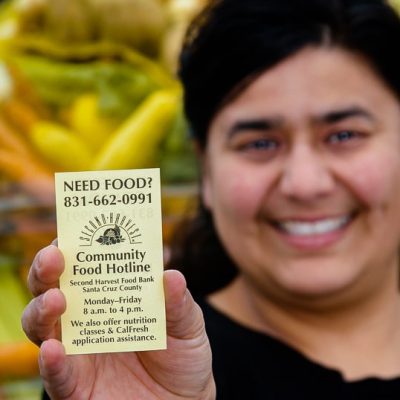 8 a.m. – 5 p.m. Monday – Friday | lunes a viernes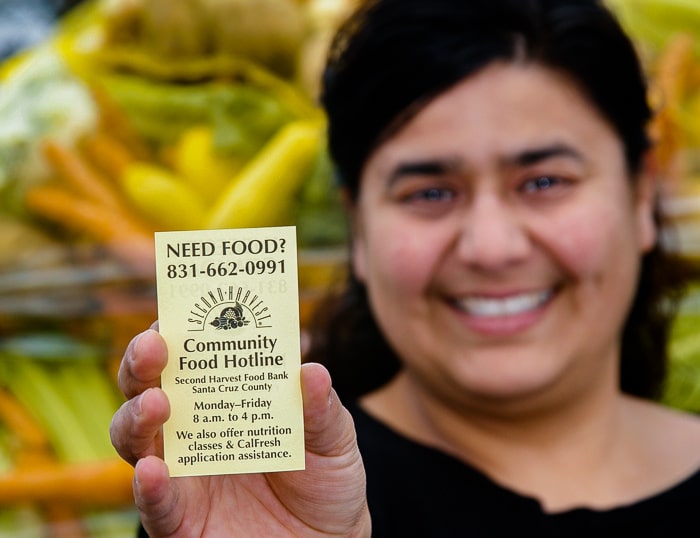 The Community Food Hotline provides information
& support to people who need food.
Neighborhood pantries
USDA food distributions
Food For Children distributions
Hot meal kitchens
Summer lunch sites
CalFresh and WIC
We also provide information on additional
resources related to food & nutrition, health,
housing, utilities, emergency shelter, education
and finance.
La Linea Directa Comunitaria ofrece información y
apoyo para personas que necesitan comida.
Despensas comunitarias
Distribuciones de alimentos del USDA
Distribuciones de Food For Children
Donde encontrar comidas calientes
Sitios con almuerzos de verano
CalFresh y WIC
También ofrecemos información sobre otros
recursos relacionados con alimentos y
nutrición, salud, vivienda, servicios públicos,
refugio de emergencia, educación y finanzas.