Fresh produce, farmers'-market style, plus nutrition guidance and peer support
At our Passion For Produce sites, you can choose the fresh produce you want for you and your family–potatoes, carrots, and onions, plus fruits and vegetables that are in season. Trained volunteers from the community are there with food tastings, meal ideas, cooking tips, and other information to help you stay active and healthy. Plus, at our gold sites, our Nutrition Ambassadors lead a 20-minute interactive class that's informative and fun!
En nuestros sitios de distribución de Passion for Produce, podrá elegir las frutas y verduras que desea para su familia: papas, zanahoria y cebolla, además de las frutas y verduras que estén en temporada. Habrán voluntarios preparados para ofrecer degustaciónes, ideas de platos para preparar, consejos de cocina y demás información para ayudarle a mantenerse activo y saludable. ¡Además, en las distribuciónes "gold," nuestros embajadores de nutrición dan una clase interactiva de 20 minutos educativa y divertida!
Find tasty–and healthy–meal ideas for the produce found at our sites!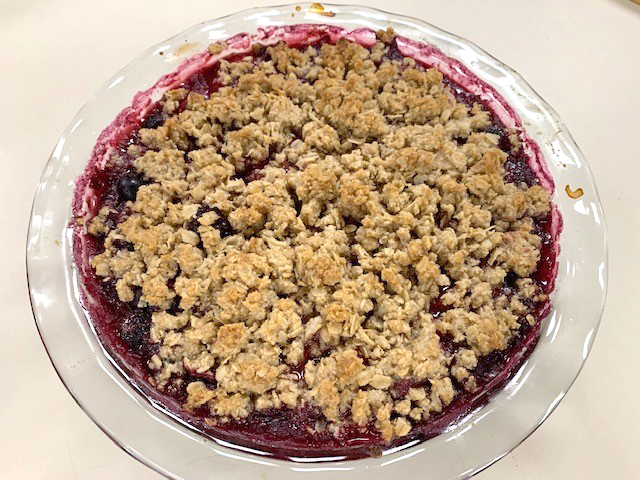 Happy Pi(e) Day from Second Harvest Food Bank. We're offering a healthy option for your Pie Day cravings. With local
Read More
I got days when I don't want to leave the house, but I look forward to seeing people here and get excited about the food—it connects you, and you take that home with you.
-Soquel participant
Hay días que no me dan ganas de salir de la casa, pero ver a la gente aqui y la comida me dan entusiasmo—te conecta y eso te lo llevas contigo.
-Participante de Soquel
Where to Find Passion For Produce
You can see the locations, days of the week, and distribution times below. Passion for Produce is a farmer's market style distribution, please bring your own bags! Note: please call the Community Food Hotline to verify the distribution day and time, as they are subject to change (especially around holidays). The hotline is answered between 8am and 4pm from Monday to Friday: 831-662-0991.
Dónde encontrar Pasión por Frutas y Verduras
Puede ver las ubicaciones, los días de la semana y los tiempos de distribución a continuación. Pasión por Frutas y Verduras es una distribución de estilo de mercado, ¡por favor traiga sus propias bolsas!  Nota: por favor llame a la línea directa de alimentos comunitaria para verificar la hora y día de distribución, ya que están sujetas a cambios (especialmente alrededor de los días festivos). La línea directa se contesta entre las 8am y 4pm de lunes a viernes: 831-662-0991.